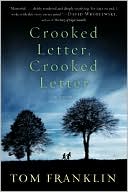 I've been reading all kinds of good things about Crooked Letter, Crooked letter, by Tom Franklin. I just scored an ARC! Yeah! I stopped by the bookstore to check my schedule for next week, and there the ARC was, on the break room table, just waiting for me. I'm excited.
I also scored Buzz, A Year of Paying Attention. I love a good memoir. I'm very happy.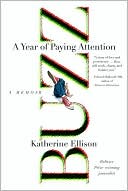 I've been sewing all day, maybe I need a reading break. Right now, I'm reading Man In Woods by Scott Spenser. I'm really enjoying it; I'll finish it before starting anything new. I'm not much for jumping back and forth between books.