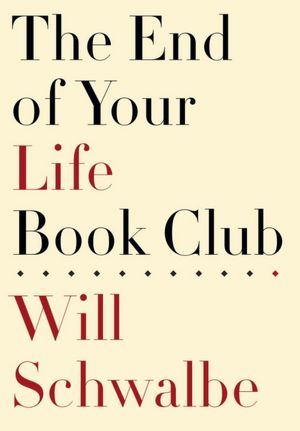 It's been a year and a half since I've done a "normal" book review; but I couldn't just put this book on my reading list, and say "be sure to read it".
First of all, Mary Anne is a great woman and a wonderful mother. She's the role model for motherhood, I wish I'd had. As you can guess from the title, someone is dying, and it's Mary Anne. She's developed pancreatic cancer and at diagnosis, she's been given 3 to 6 months to live.
Second, this is a book about books, the book club is what they do while she's waiting to die. She's given 3-6 months, she takes over 2 years. That's the spirit of the book, don't give up, just go do stuff. Will is one of her sons and the two of them read and talk about books while waiting. Waiting for doctors, waiting for chemo, waiting for results. While Mary Anne is waiting to die, she reads, she travels, she organizes and she fund-raises. So much to do, so little time. I loved this book.
What are you reading?