The Book, Greatest Weapon in War Against Stupidity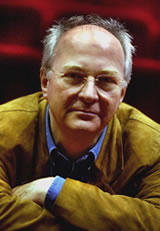 "The book is second only to the wheel as the best piece of technology human beings have ever invented. A book symbolises the whole intellectual history of mankind; it's the greatest weapon ever devised in the war against stupidity."
--Author
Philip Pullman in a speech at the Library Campaign's conference
, printed in the
Bookseller
I couldn't agree more.
What are you reading?